the stuff of life…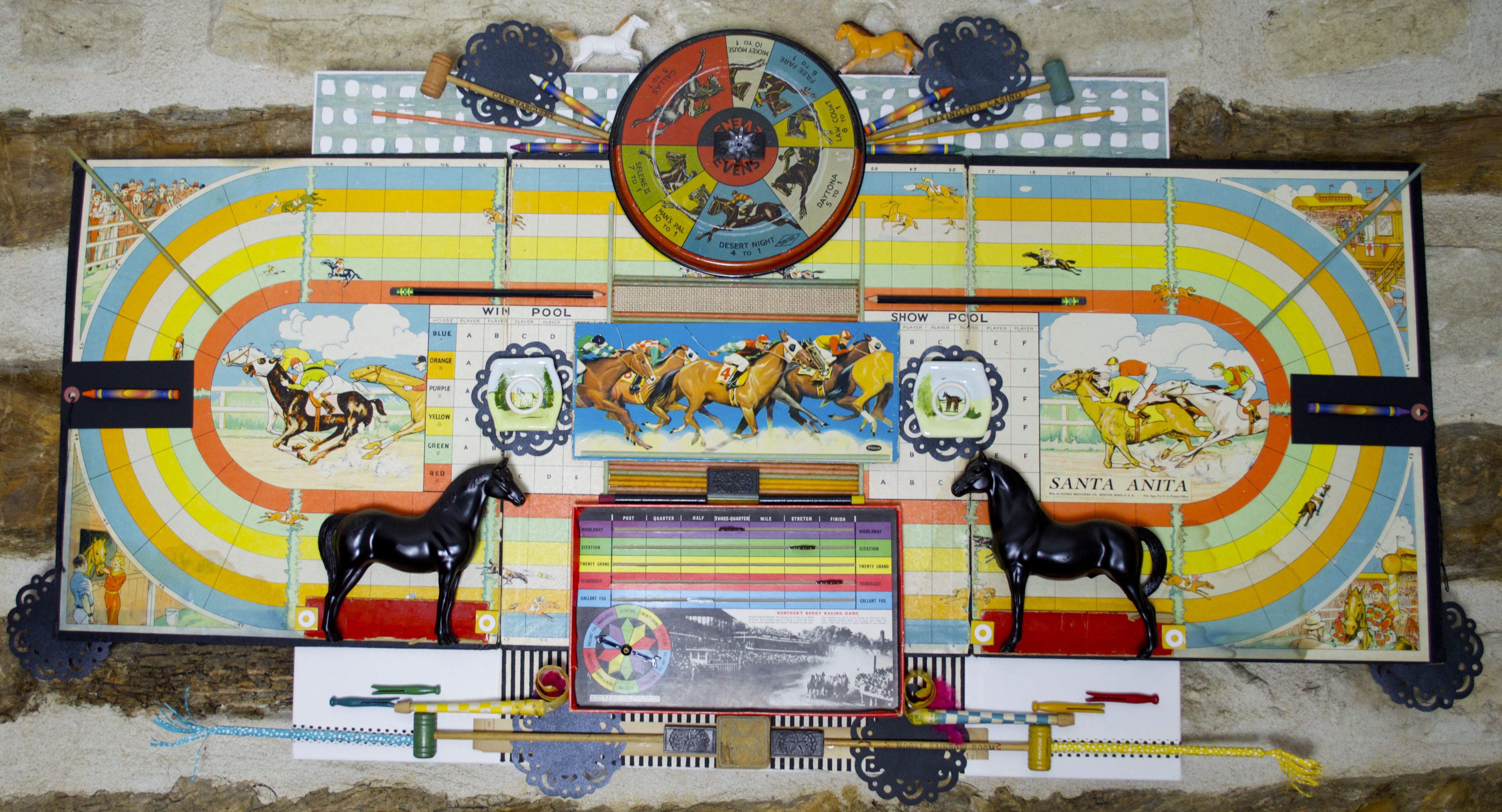 As I returned from my spring road trip to New Orleans and unpacked my travels, I laughed at the spread of objects. A paper hat from Cafe Du Monde, an alligator foot backscratcher, travel brochures for future trips , a paper cup and hot cup sleeve from The Hampton Inn, a wiggly lobster refrigerator magnet, and a CD of Cajun music. I shot about 300 photos, and had more than my fair share of trolly rides and walking. Had the usual mishaps and laughable adventures in this fun city and made it back through some serious down-home Cajun country courtesy of my travel companion Sarah's relatives.
Back to the stuff though. The stuff I bring back from my travels has changed so much over the years. There were years of collecting objects and treasures that have now become part of larger stories in my canvas collage pieces. Now I am content to experience things so much more intimately, and spontaneously. Though I meant to find time to sketch, the trip was so filled with getting as many adventures in as possible, my camera became my creative vehicle of choice.
My new show, THESE FOOLISH THINGS, is only a few weeks away and as I ponder my relationship to travel and objects, the writings of Rebecca Solnit and Jeanette Winterson speak to me.
" The true artist is interested in the art object as an art process." Rebecca Solnit
"Artists bridge the divide between objects and ideas, between metaphysical & material. It is the job of an artist to find out how materials and images speak & to make the mute material world come to life." Jeanette Winterson
The material world is a chaotic and abundant place. It's a place of visual overload and wastefulness. We sift through so much stuff on a daily basis it's mind numbing to determine what holds any real import.
This is the story behind my newest body of work.
(Featured photo – WIN  PLACE  SHOW , canvas collage from THESE FOOLISH THINGS, Catherine Massaro)