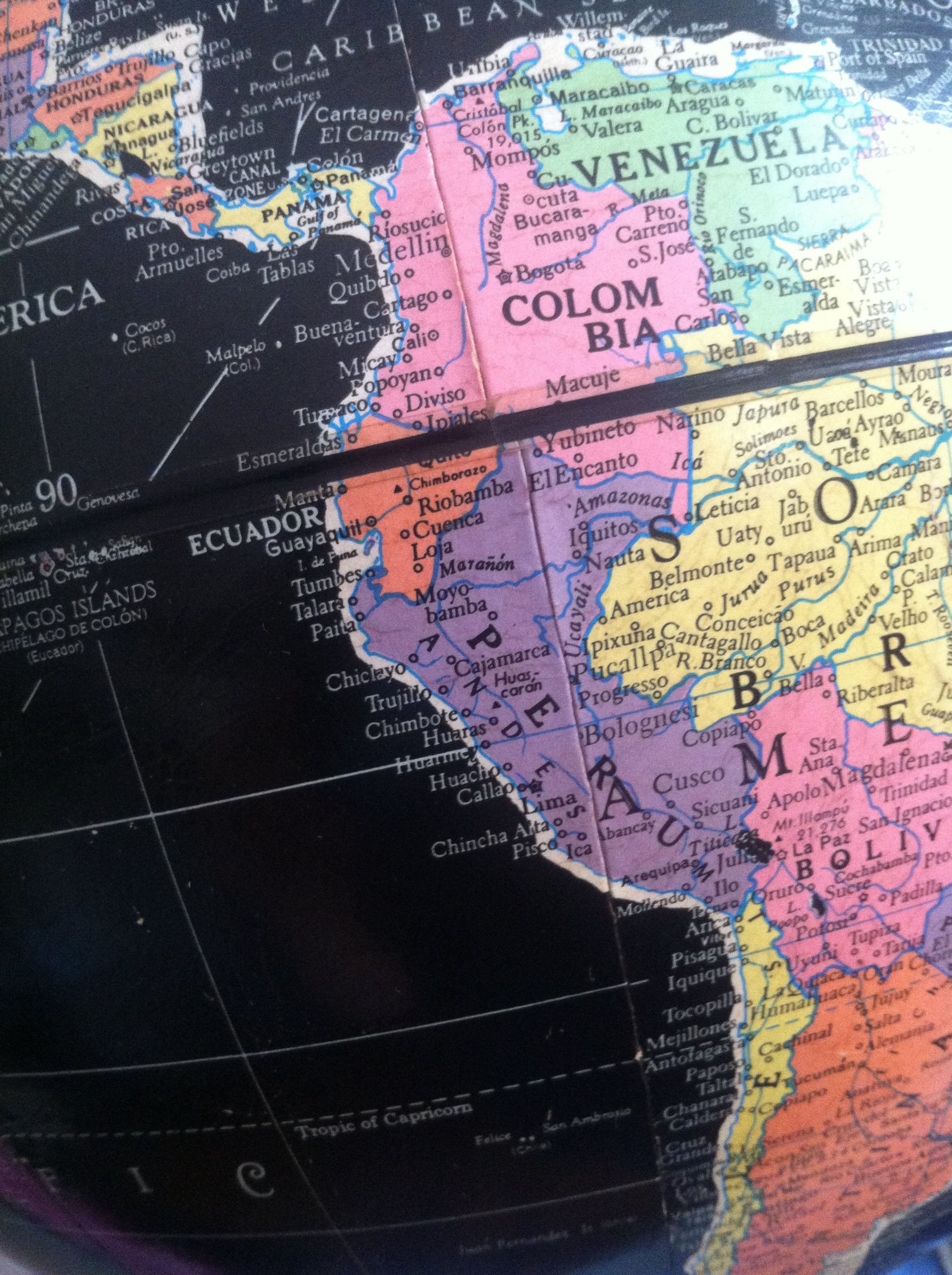 There was a time in my corporate career when I traveled extensively, both here and abroad. I suppose it was primarily why I endured the commercial art world as long as I did. Plus, it was a great paycheck and I was more than happy to be employed at least in an arts related field. I learned so much about how much I did not know, as well as how much I did not particularly want to know. As they say, it's all good. I put in my time and have no regrets.
Back to travel and the here and now. My son, his wife and my granddaughter recently moved to Ecuador where they are in the process of immigrating. So I fired up my traveling engines and found a good deal to go see what their new life was going to entail. Like I said, I have traveled extensively, so I'm not particularly scared of international travel, but there is no denying the fact that travel has become a bit of a drag. And I'm not nervous about traveling alone, as that was my previous experience, and I decided long ago that I would travel as often and as much as I could till health or finances dictated otherwise.
Ecuador has a growing expat community of a combination of retirees from many countries looking to stretch their retirement income out and young people who are floating around the globe looking for experience and adventure. The vibe is so reminiscent of what we were doing in the 60's. Living off the land. Heath food. Living simply. The contrast between the two types of newcomers in Ecuador is worth noting. You have the idealism of youth and the retired baby boomers taking advantage of their years of working and knowledge of how to keep the party going where it is affordable and simple. The young people consider us sell outs to our 60's values. They can hold that view because they have not been through their 30's, 40's and 50's yet and traveled the roads we have been on. Life is challenging, and meant to be so I believe. Decades of life can wear away at idealistic thinking and beliefs. The world is very, very black and white when we are young. Right and wrong seem clear. Experience, age, and life has a way of putting a thousand shades of grey (as well as some beautiful colors) in between as we march towards later years. I would have gladly taken off on their adventure given the opportunity, and in fact almost did once. Our family almost moved to Haiti had not Baby Doc become deposed leaving the country unsafe for travel. So I am in no position to challenge, criticize or impede their dream.
I often relate one of my pieces of art work from this body of work specifically to what I am blogging about, but as it turns out, almost every piece relates to this. But if I had to choose only one, it must be BUFFALO SUN. Because there is a little pioneer in all of us. We need to give ourselves time and space to play, and space in which the unpredictable can happen. And to reference others; they are expanding their world through travel, finding their happy place, determining what they are willing to give up, seeing the wonder around them, embracing the horror, and in the end…looking for what we all have in common.
Still, I miss them horribly. I regret being at such a distance to not be a fixture in my granddaughter's life . But in the end, I admire and respect the adventure, after all, I was the role model.
TEACH YOUR CHILDREN WELL.