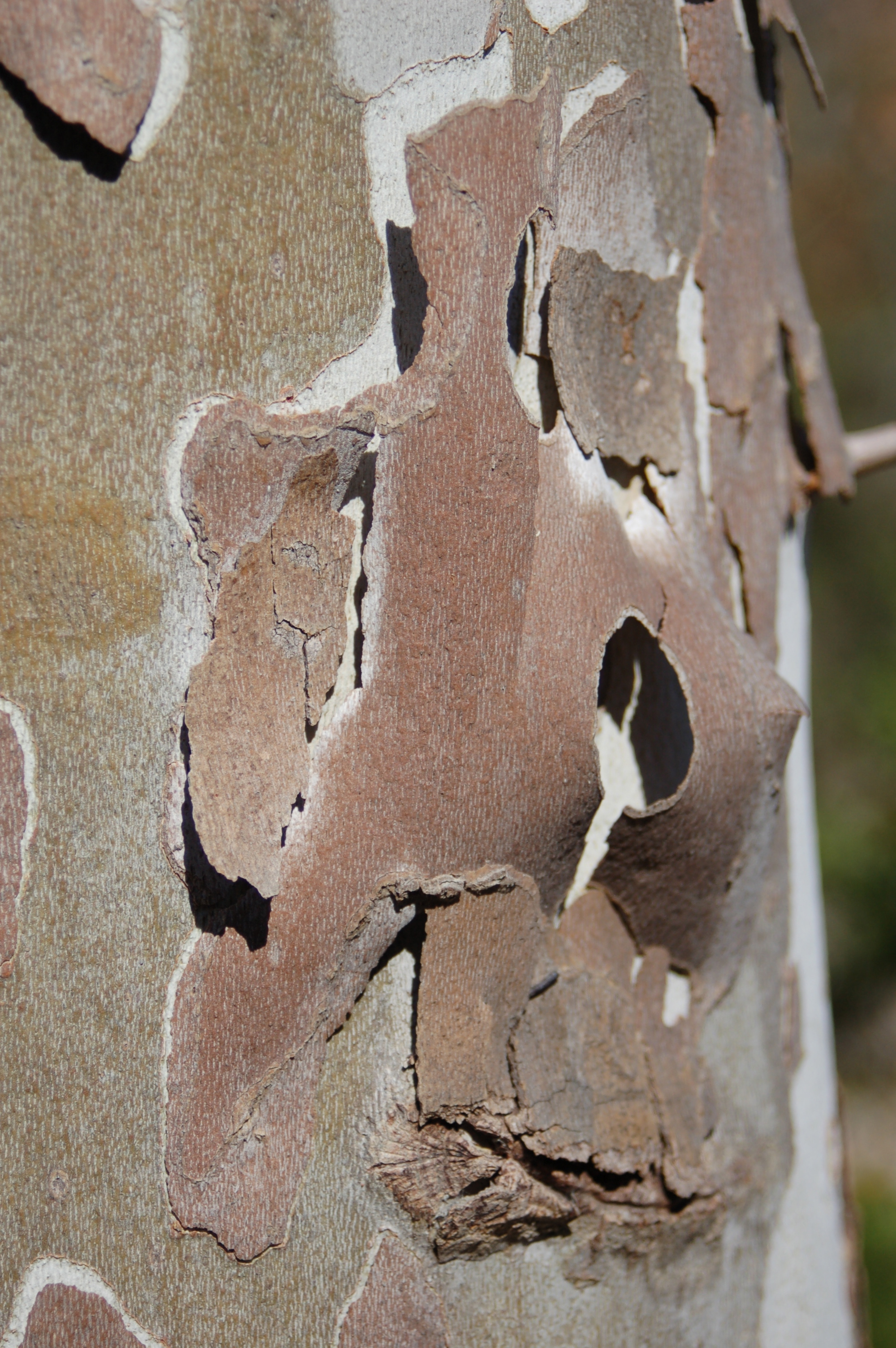 Man is such a busy creature.
Not that it's always productive, or even good. We do evil things, we do good things. We try very hard to make sense of it all. But sometimes, if we walk slow enough, with an open heart and open eyes, nature reveals herself to us in ways that can teach us and guide us  and maybe make us better for having walked on the earth.
I went for a day trip with my friend Sarah to Lost Maples Park, a Texas state natural area off of F.M. 187 in Vanderpool , Texas. The maple trees were at their peak, and it rivaled anything in New England for it's color.
We hiked, we photographed, we watched in wonder, mother nature painting on her canvas.  All we had to do was show up.
As I walked past a sycamore tree, marveling at the beautiful texture of the bark, what caught my eye was mother nature reminding me what a part of it all we really are. There was a tiny 'bark' figure, walking right off the tree trunk. I snapped the photo and had a good chuckle as I was remind yet again –
                                             It's not what you look at, it's what you see.