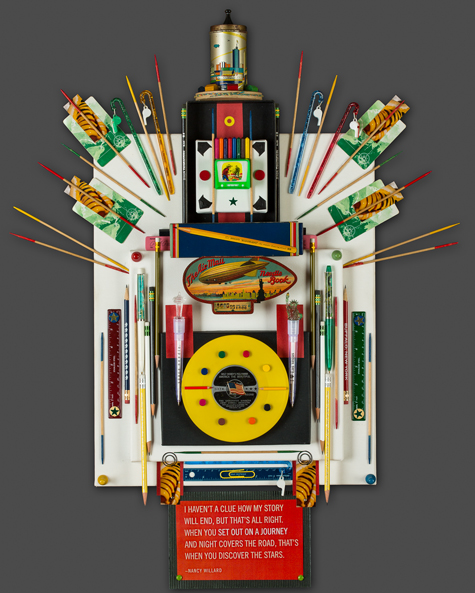 Do you have a map somewhere on your wall? A world map? A map of the country you live in?
I have both, and I look at them often, both to see where I've been, and where I'm going next. Maps are for dreamers I think. After all, they are nothing but an abstract creation of a concrete world, and when I am looking at my maps, I'm dreaming about where the next visit, adventure or experience might take me. My map is covered with pushpins and strings that connect and crisscross across the country in a crazy nonsensical pattern that somehow illustrate my love of travel and a certain wanderlust. It illustrates my wide and varied friendships and those I never want out of my life for too long, while it also shows all those I miss and want to see in person again and again. There never seems to be enough time or money to get to all those people and places, but that does not stop me from traveling on.
Maps remind us there is a big world out there that's ours for the taking. Everyone loves a map, but what good is a map if you don't go somewhere new, and turn that abstract flat world into a 3 dimensional life experience? Maps are flat, but your life does not have to be that way – take a trip, big or small and give your life some dimension.
(featured image canvas collage SEE AMERICA 1ST by Catherine Massaro)