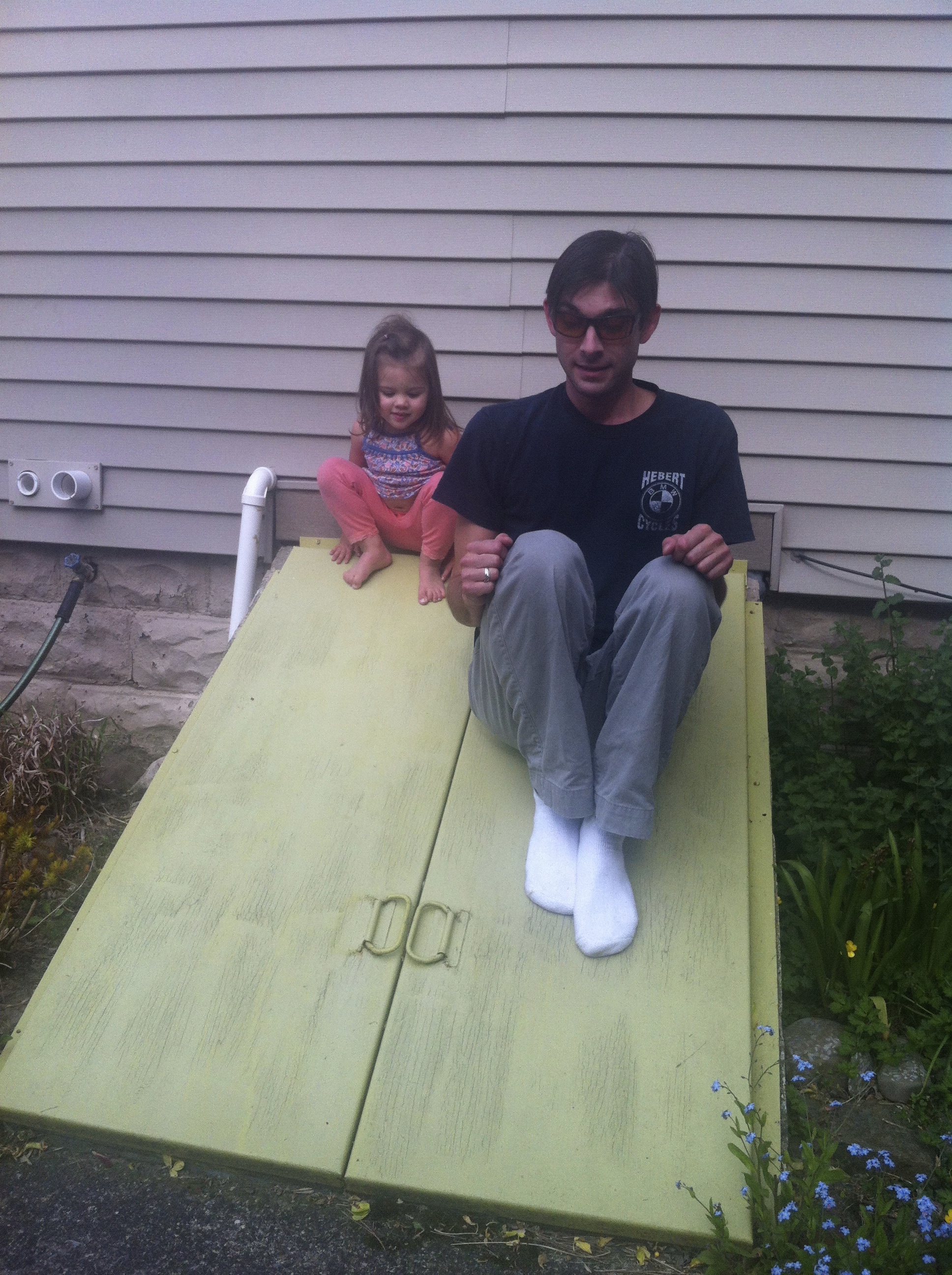 Does this happen to anyone else, or is it just me ? When Father's Day comes around, even though my dear father is no longer with us, I will peruse the Father's Day cards thinking about him, missing him and contemplating which one I would have given him. Is it just me?
My dad was an A1 father. But of all the things I miss about him, I long to hear the sound of his voice again. Or to hear him laughing. I am certainly not alone in this, knowing other's miss those familiar sounds of loved ones gone. Still I find myself feeling cheated out of what technology now makes available to us. Instant videos, Skyping, recorded messages and all things that were not available so readily or instantaneously like they are today. I only have him frozen in so many photographs from black and white to color… a few silent home videos from the 50's, but they are all as quiet as the night.
Now I watch my son with his daughter and remember the brief time my dad had with him, never getting to see him grown, or meet his little girl. Flashes of my childhood came back to me a few years ago when I watched in wonder as my now grown son played with his daughter on the cellar doors at my sister's house. We used to slide down the cellar doors as a child and I almost broke out in tears as I watched my son and his daughter enjoying this old game together. The generations rolled back even further as I recalled my grandmother singing this song to me when I must have been my granddaughter's age:
PLAYMATE, COME OUT AND PLAY WITH ME
AND BRING YOUR DOLLIES THREE,
CLIMB UP MY APPLE TREE.
LOOK IN MY RAINBARREL,
SLIDE DOWN MY CELLAR DOOR,
AND WE'LL BE JOLLY FRIENDS – FOREVER MORE.
Happy Father's Day all you lucky people who still have the hugs, smiles, and voices of your dad's to enjoy. They live on because we remember them with love. I see him in my son and am reminded – TO END IS TO BEGIN