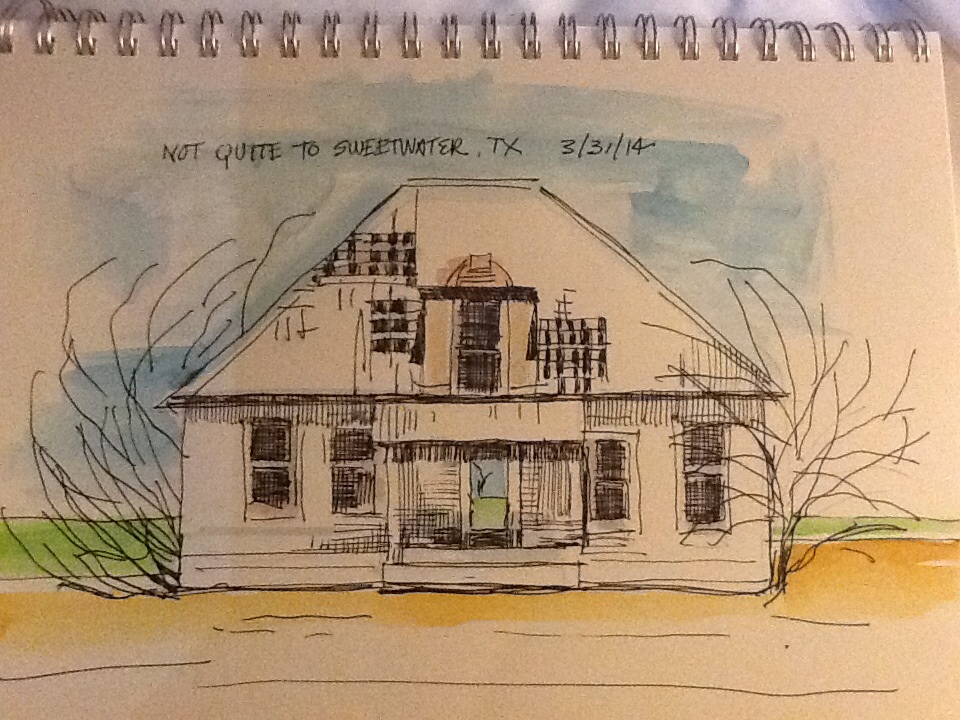 I'm on the second day of a ten day road trip heading into Canyon , Texas. Yesterday while driving through west Texas we passed a grand old homestead. At least it must have been at one time. Now it called out from the road to be looked at just maybe one last time. It was home to someone at one time, and it must have been beautiful before the ravages of weather time and neglect left it the sad, but beautiful memory of a home that it is now. It deserved to be loved and remembered one more time with a sketch.
Spent the morning at The Buddy Holly Museum, in Lubbock. Lubbock was home to Buddy as well as many other Texas greats. The museum is a lovely tribute to a hometown boy who was lost too soon.
Home. HomeTown. Homeland. You can't go home again… Or can you? Driving on with nothing but the road ahead I am interrupted by news through the ethers that my wandering expat son, daughter-in-law and granddaughter have decided to … come home.  That is , from their adventure to live abroad in Ecuador. They are homesick , and want to come HOME. Music to my ears. Welcome home. To family . To friends. To your country . You were missed more than you could have imagined.