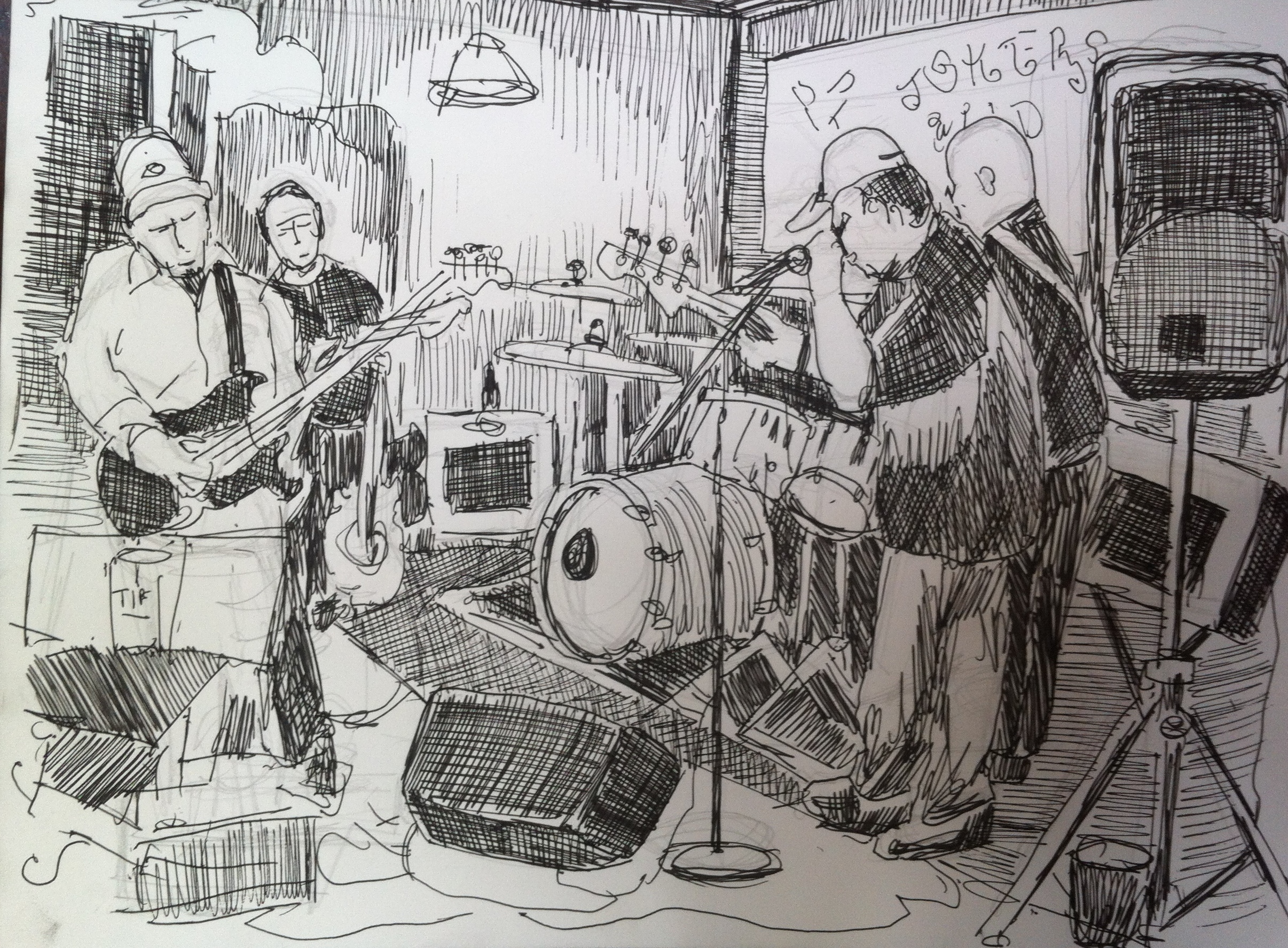 There seem to be plenty of articles lately on retaining your memory. As we depend more and more on smartphones to keep all our important information at our fingertips, we rely less and less on our memory. Gosh, I used to have over a dozen telephone numbers as well as addresses (zip codes too) memorized and ready to recall at a seconds notice. No more. I'm mortified to admit (sorry mom) I even have to look up my own dear mother's phone number, now having grown lazy of mind, since at the push of one button I can dial her automatically. So when I read this great article entitled, '  The Power of the Doodle ' , it brought back a few important memories that I had long forgotten.
The article pointed out that doodling has the power to improve your focus and memory. This increases both the focus and attention you pay to your doodling. It can serve to increase your memory retention during that time so engaged.
Flash back to my 5th grade book report on the explorers. I had chosen Sir Frances Drake. It was my first serious book report and in all honesty I found Sir Frances Drake fairly dull subject matter. I remember discussing the assignment with my mother, who always seemed to know how to bring out the artist in me. (thanks mom!) She suggested I write the book report in a diary style, which I did, but then found myself adding doodle illustration drawings in the margins of the paper. Little wooden sailing ships. Antique map details. Things that helped to illustrate his ocean voyage, which suddenly became much more interesting to me now that I could connect to his journey through my doodles. I got an A+ for my efforts. God bless my teacher for not deducting points for drawing on my book report.
Now I'm in junior high school. ( still don't know how I lived through that) I'm in Mr. Michael's American History class and he is droning on and on about the French Revolution as I desperately try to stay focused. Mr. Michael's was always kind enough to tell us that the test we would be taking would come directly from his lecture, so paying attention and good note taking was imperative. I'm listening to his words, but not looking up as I am doodling Marie Antionette's head, cakes, and peasants in rebellion when I hear my name being called out…loudly.
"Miss Massaro, would you please care to share with me what is more important than what i have to say!?"
I just about fainted and now am about to be called up in front of the class to show that I am sketching instead of note taking. Public humiliation 101. I hand him my crazy looking notes with my weird little doodles in between historical facts, ready for the humiliation hammer  that is about to fall. Instead he hands it back to me and says," Well, I am very happy to see someone is paying such close attention to my lesson."
God bless you Mr. Michaels for seeing that I learned a little differently than other kids and keeping me on my young creative path.
I was red faced by the attention, but so relieved that I did not get chastised in front of my peers.
Art vindicated me again and I passed the test too. It seems the power of doodling indeed helps you focus. Not only that, it enriches the information you are surrounded by in a very physical manner.
I still doodle. As an artist it's called sketching. I do it in any setting, anywhere I find myself bored or inspired. Boredom can often lead to inspiration. Sitting in the audience while my husband plays is no where near as interesting as being up there playing. So I draw. I sketch. I doodle. I am intently involved in not just the music, but the players, the audience and the environment as a whole.
I had no idea where I was going in my life back then, but others might have seen what was ahead for me. My mother, a few good teachers. We can never underestimate the influence one kind or encouraging act can have on a persons life –  at any age.
Let's just keep passing it on and on. What a difference we can make, whether we know it or not.